In some cases, you'll want your post checked by a colleague or even an expert in the field. You can select an additional approver in the final step of creating a post.
Go to Create post, set up your post, and choose the proper channels in step 2.
In the Send screen (step 3) you can add an extra approval flow to your posting by turning on Assign extra approver before sending.
Turn on the switch and select your extra approver. This can be either an admin or a regular user.


Your team member will receive a notification (by email) to approve or reject the post in their Inspiration Wall. Only after this approval, the post is sent to the rest of the team.
If a post gets rejected, you will be notified and are able to change the post based on their comments.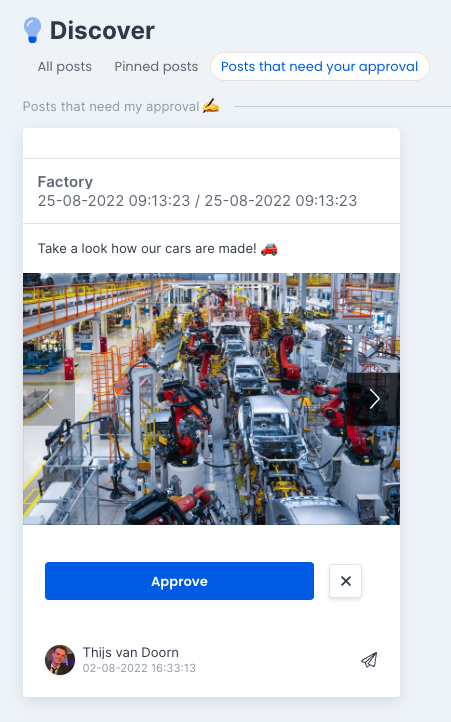 Important: If your extra approver does not approve the post, the post will not be sent to your team.