The first step in your team management is the creation of the team itself. You need to set-up your team in Apostle before moving on with the rest of its features.
To invite colleagues to your team, select

Invite people

from

Team

section. You'll see a similar window as shown below where you can add the emails of the colleagues you want to invite.
After entering an email, move onto next line by pressing enter to add another email. Or copy/paste directly from an excel file.
Add an optional personal message to your invitation in the text block

Invitation text.
Select

Send invitation

to send the invite to your selected colleagues.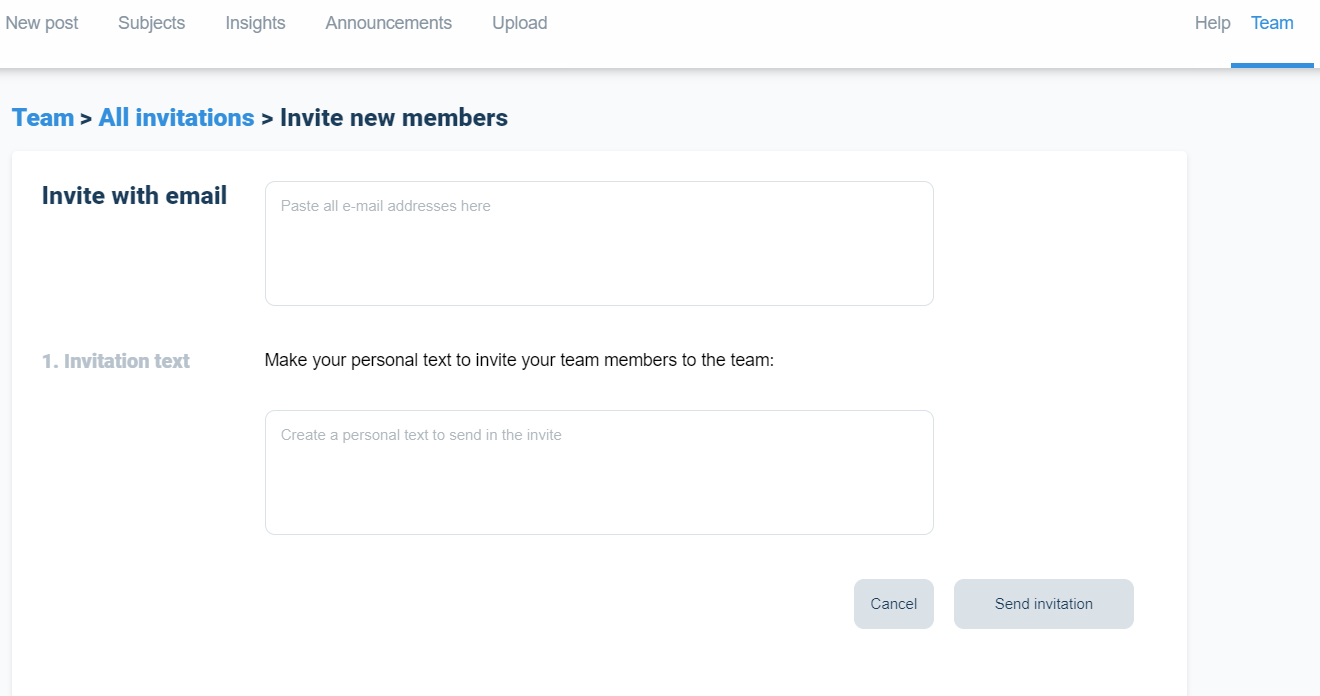 Your colleagues will receive an invitational email with a link to sign up to Apostle and be a part of your team. To learn more about signing up via email, check our Getting Started article.

You'll also see an option of Pending invites in the Team overview where you can see pending invites to people who haven't accepted your invitation yet. You can select these email addresses and send them a reminder email by clicking the Notify button.